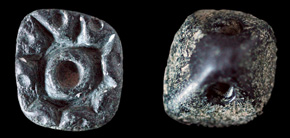 Stone seals
Click here for more info about the stamp and the cylinder seals discovered at Salut.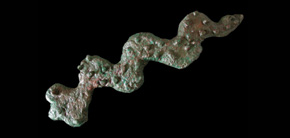 Snakes at Salut
Snakes representations were common at Salut, both in copper or applied on pottery. Click here to find out more.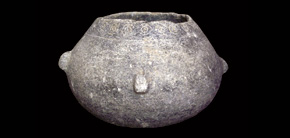 Soft-stone vessels
One on the most important Omani handicraft in antiquity as mirrored at Salut.